Connie J. Mableson
Connie J. Mableson represents clients throughout the United States and worldwide in intellectual property and business matters. Her areas of expertise include copyrights, trademarks, entertainment law, licensing, merchandising, Internet law, E-Commerce, television, music publishing and record contracts, literary law and books, new media, online and mobile games, and virtual worlds.
With over 36 years of experience, Ms. Mableson is a trusted advisor and counselor, providing clients with preventative and pragmatic legal strategies to advance their creative and business objectives.
She is an AV rated attorney, indicating the highest level of professional excellence, skill, and integrity. She has also been named by Phoenix Business Journal as one of the "Top 10 IP Attorneys in Arizona," and her firm has been honored as the "Top Boutique Firm for IP" in past years.
She is the author of the DMCA HANDBOOK™ for ISPs, Websites, Content Creators, and Copyright Owners. It is published by the American Bar Association and is available on Amazon.
Ms. Mableson is an Associate Professor at Arizona State University, Sandra Day O'Connor College of Law at Arizona State University where she teaches "Entertainment Business Contracts" and "Governance of Virtual Worlds".
Complimenting her legal practice, Ms. Mableson is a frequent guest speaker, lecturer, and facilitator of many courses, seminars, and all-day legal education programs sponsored by various bar associations, universities, and nationally acclaimed seminars.
Admissions
Arizona
Washington
United States District Court, District of Arizona
United States District Court, Eastern District of Washington
United States Court of Appeals for the Ninth Circuit
Professional Memberships & Affiliations
Arizona
Washington
State Bar of Arizona
American Bar Association and various intellectual property committees
State Bar of Washington
Connie J. Mableson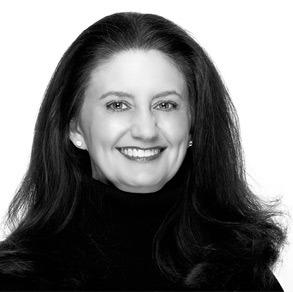 Connie J. Mableson

downloadable resume
RECENT ARTICLES FROM OUR BLOG
HOW TO DETERMINE IF AI-GENERATED WORKS QUALIFY FOR COPYRIGHT PROTECTION -IF SO- HOW TO FILE A COPYRIGHT APPLICATION FOR AI GENERATED WORKS
HOW TO DETERMINE IF AI-GENERATED WORKS QUALIFY FOR COPYRIGHT PROTECTION IF SO HOW TO FILE A COPYRIGHT APPLICATION FOR AI GENERATED WORKS Introduction The use of sophisticated artificial intelligence ("AI") technologies capable of producing expressive material are quickly developing. These technologies train on vast quantities of preexisting human-authored works and use inferences from that training to […]
New Grant Programs for live venues, movie theatres, museums and concert promotors – Save our Stages
On December 27, 2020, the Economic Aid to Hard-Hit Small Businesses, Nonprofits and Venues Act, was signed into law. The Act introduces a new $15 billion grant program through which the U.S. Small Business Administration (SBA) will provide aid to struggling live venue operators or promoters, theatrical producers, or live performing arts organization operators, relevant […]